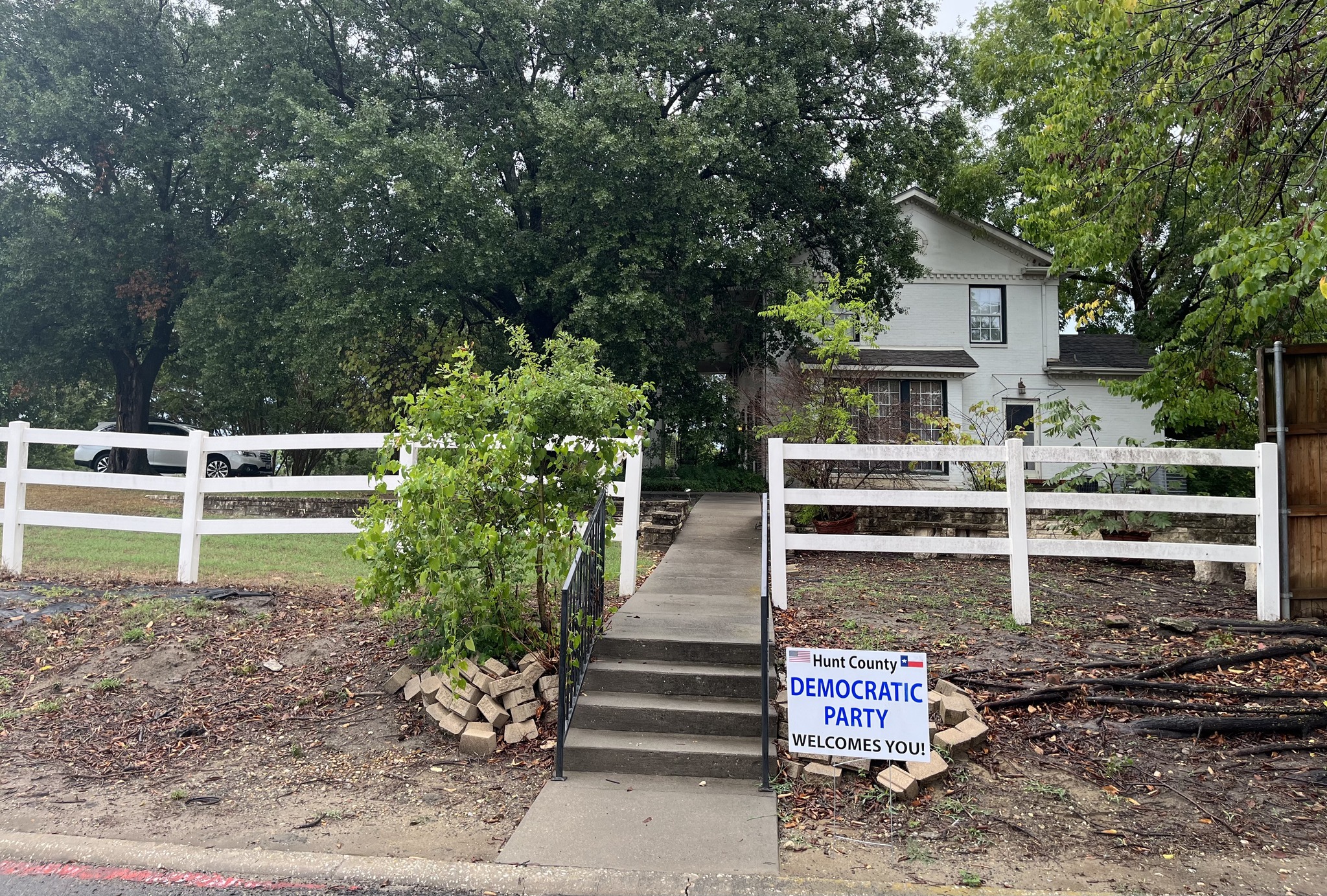 September Meeting: Local progressives beat back rain
Last week's rain couldn't dampen the progressive spirit in Hunt County. Nearly 30 attendees braved the much-needed rain to network and learn about progressive issues and opportunities to support the Hunt County Democratic Party. An equipment malfunction prevented sharing the event online.
Special guests included: Sandeep Srivastava, candidate for U.S. Congress District 3; Judge Dana Huffman, candidate for Texas Criminal Court of Appeals, Place 5; Justice Amanda Reichek, candidate for Texas Supreme Court, Place 5; Alex Cornwallis, candidate for State Board of Education, District 12; and Justice Leslie Osborne, 5th District Court of Appeals at Dallas.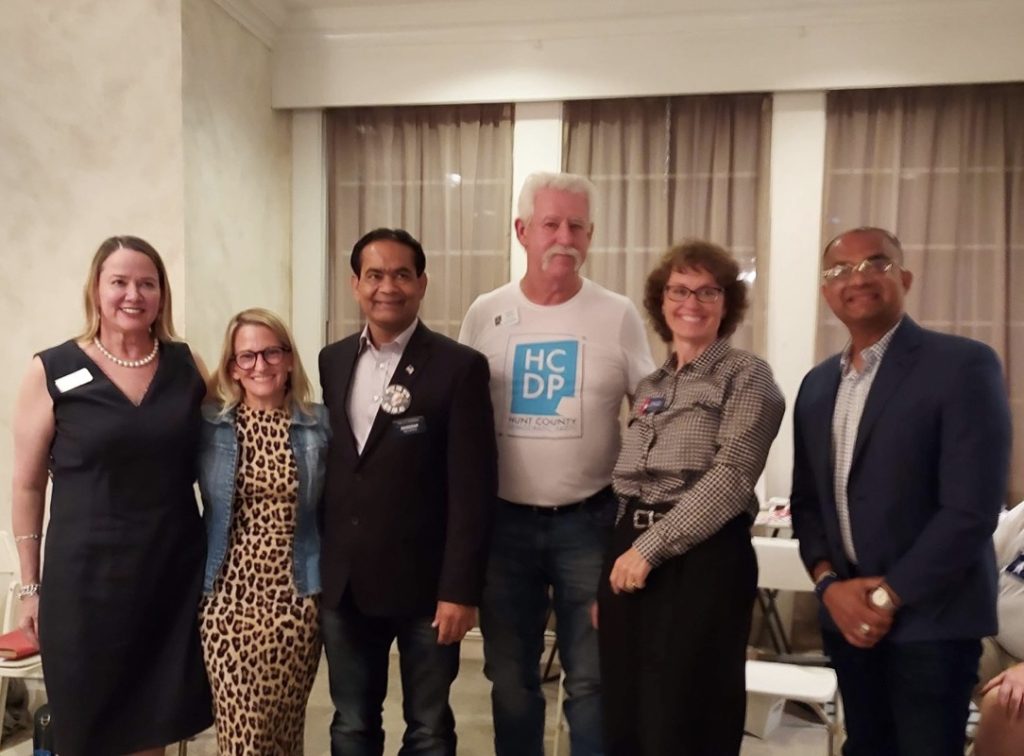 Party Chair Larry P. Davis reported on the success of the recent Beto campaign event in Greenville. Beto yard signs are available through the party and there are a couple of large 4'x6′ Beto signs available for anyone with a high-visibility location to host the sign.
Attendees also heard updates from the communications and fundraising groups and learned about the Sisters United Alliance, the upcoming annual Coats for Kids program, and National Voter Registration Day on Sept. 20.
Beto O'Rourke will be in Denton on Sept. 7.
Iro Omere, candidate for Texas Congressional District 4, and Alex Cornwallis, candidate for State Board of Education, District 12, will be at a meet and greet event on Sept. 15 at First Methodist Church in Quinlan from 7-9 p.m.
Rochelle Garza, candidate for Texas Attorney General, will be at Lunch with Rochelle at the Texan Theater in downtown Greenville on Sept. 15 at 11 a.m.
Join Hunt County Democrats for the next monthly meeting at 6:30 p.m. on October 6 at Dairy Manor Bed and Breakfast, 5400 US Hwy 69 BUS in Greenville, Texas.